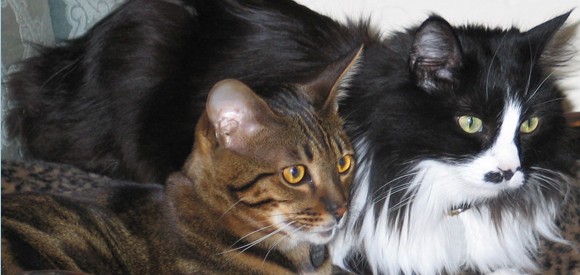 The Cat Coach®, a cat behaviorist, helps resolve cat behavior problems using a combination of positive and humane methods that include behavior modification, training techniques and education. One of The Cat Coach's goals is to educate people about cats and cat behavior, keeping cats from being needlessly surrendered to shelters and euthanized because of resolvable behavior challenges.
On site consultations are offered throughout the San Francisco Bay Area and beyond. Telephone and Skype consultations are offered nationally and internationally. Schedule your consultation today!
Latest from The Blog
One of the many gifts of technology is the trail camera. They make it possible for us to comfortably admire animals, including wild cats, that are unencumbered by cages, without disrupting their lives and impacting the environment. It's especially sweet when wild cats of all sizes are caught in the lenses, living their lives and engaging in … [Read More...]
The Cat Coach's Book: Naughty No More!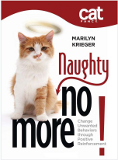 Thought you couldn't train your cat and resolve troublesome cat behavior challenges? Yes, you can! Clicker training, combined with other friendly, positive behavior modification techniques can effectively solve cat behavior problems and train your cat in a way that will be quick and easy for you—and fun for your cat. Clicker training can also improve your cat's activity rate, attitude and, more importantly, strengthen the bonds between you and your cat. In this … [Read More...]
Meet Marilyn Krieger, The Cat Coach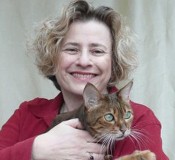 Marilyn Krieger, noted Certified Cat Behavior Consultant known as The Cat Coach, is an internationally recognized cat behavior specialist and award winning author. She offers on-site, Skype and Face Time consultation sessions throughout the world. Marilyn works directly with clients as well as through veterinarian referrals. Her intelligent, capable advice solves diverse behavior problems for all breeds of … [Read More...]